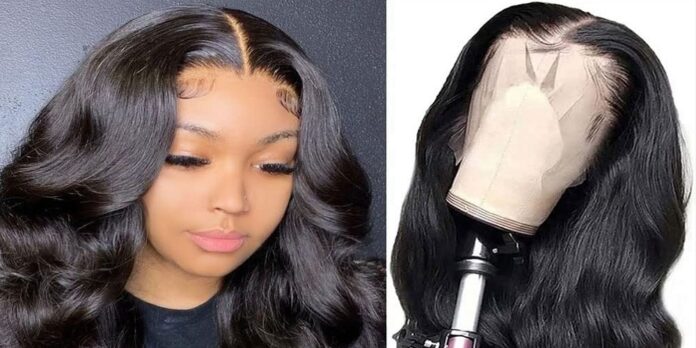 Most women who wear wigs can be concerned about whether a glue wig will hurt their skin or not. Some are also tired of attaching the wigs with glue. Usually, wigs come with adhesive so you can attach them permanently to your scalp for a specific period of time. Although nowadays wigs are 100 percent skin-friendly, taking good care of your skin is essential to avoid skin or hair-related problems. That's why you should consider the option of glueless human hair lace front wigs for yourself and your loved ones.
The hair styling industry has helped wig wearers a lot by giving them different choices of colors and styles for wigs to change their appearance. The styling industry has also improved the wig quality to wear them quickly and easily. Hd lace wigs are one of the most economical wigs worldwide that allow you to change your look in minutes. The installation process of glueless lace wigs is pretty simple. You may have encountered problems because of the use of wig gels, and you want to shift to a safer alternative. Then it would be best if you read this detailed guide to get all the information about applying glueless wigs.
How to Apply a glueless lace wig
Glueless Lace wigs generally come with clips, wig tape and elastic bands. So how do all these work for glueless lace wigs? Let's look at these.
· Clips
Hd lace wigs usually have clips with them. One at the back toward the nape of the neck and another on the top of the head. You can easily set these clips according to your comfort. You have to cut them and sew them in a position that is relaxing for you. These wig clips will be attached to your human hair and hide underneath the wig perfectly.
· Wig tape
Wig tape is an adhesive or sticky material used to fix wigs on the head. Wig tape is not as firm as wig adhesive, but it will not damage your hair or skin. Wig tape is used more often as an alternative to glue. Like wig clips, wig tape is also removable and can easily be attached. It allows your skin to breathe. For using wig tapes, you have to put a thin layer of scalp protector below your hairline. Then you have to pull off the protective paper from the tape and attach the wig to your hairline. Press the area for 10 to 20 seconds to make it look natural.
· Elastic bands
Only a few wigs come with this option. Many others lack this option. An elastic band-equipped wig helps you to wear or remove it anytime quickly. You don't have to feel uncomfortable while going to bed to sleep. Remove it, and you can let your natural hair and scalp breathe. You can manually sew the band on wigs that don't have elastic bands. This method also works well for women who accidentally have bought big wigs. These are the benefits of using a glueless Hd lace wig that can be beneficial for family gatherings and professional meetings.