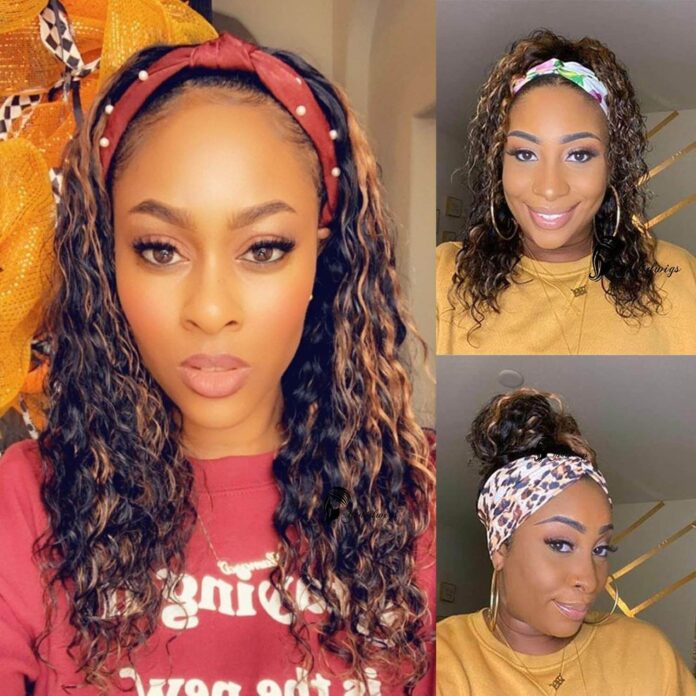 There's no doubt that headband wigs made from human hair are a significant investment. They offer a unique look that can be styled and colored to match your individual preferences. They're also made from high-quality materials, which means they will last longer than most other types of wigs. If you're looking for a new style that is sure to turn heads, then a headband wig made from human hair is the perfect choice for you!
Perfect Solution to Hair Problem
They're perfect for people with Alopecia or other types of hair loss. If you've lost your hair due to Alopecia or another type of medical condition, wearing head band wigs can help you feel more confident about how you look and boost your self-esteem. Wearing one is the perfect way to show off your sense of style while also drawing attention away from any parts of your scalp affected by hair loss.
When you don't have a perfect hairline, you always feel embarrassed. A problem with your society is that people keep asking you questions when you have thin hair or other beauty issues. They don't care how you feel. So, suppose you want to save yourself from the considerable trouble of answering every annoying question related to your hair issue. In that case, you can consider head band wigs as the perfect solution.
Perfect Styling Choice
The great thing about head band wigs is that they are not limited to those who want to cover their baldness from Alopecia or other medical conditions. Many people choose to use these wigs simply because it allows them some versatility with their hairstyles and the colors they can come in, making for an easy switch up.
They give you full styling capabilities and wear your hair rather than synthetic extensions. If you want a more natural-looking style, then lace closure wigs may be right for you.
Perfect Deal for Beginners
If you are new to the wigs world and need something simple and easy to use, then Head Band wigs are what you need to get. They don't need much practice. Once your head band is set, and in its proper place, you are ready to move around. There is no need to spend hours fixing it. If you are a professional woman, this wig will work as a blessing for you. It helps you try different hairstyles without wasting your time and energy on styling tools.
Perfect Look of Natural Hair
Another plus of this specific wig is that it is made of premium quality fibers that imitate natural hair texture and color. No matter when and where you use this wig, it remains unnoticeable. You can enjoy natural hair movements.
Conclusion
So, if you ask me again if head band wigs are worth spending your money, then the answer is yes. They are such a good investment. Whether you have a hair problem or deal with busy styling, they offer you the ultimate style solution.